WHY THE RICHES ARE IN THE NICHES
This morning was no different than other mornings, my husband was out at sea and my two young boys were stirring in their beds. Trying to steal a quiet moment to myself before the chaos of raising two boys as a single parent half of my life started, I sipped my coffee and thought to myself: "There's got to be a better way."
I had just come off a weekend of photographing back-to-back weddings and had a full week of photographing portraits and doing enhancements ahead. My boys would barely get to see either of their parents this week and it just wasn't fair to them. I was exhausted, burnt out, and downright grumpy (like all the time grumpy). That's when I knew for sure things had to change! There had to be a better way! I had to find a balance between work and family while still bringing in the type of money I knew I was capable of. I've always had big dreams; giving up or settling is not in my DNA. I thought to myself, "What other moments in my clients' lives are as big and special as their wedding?"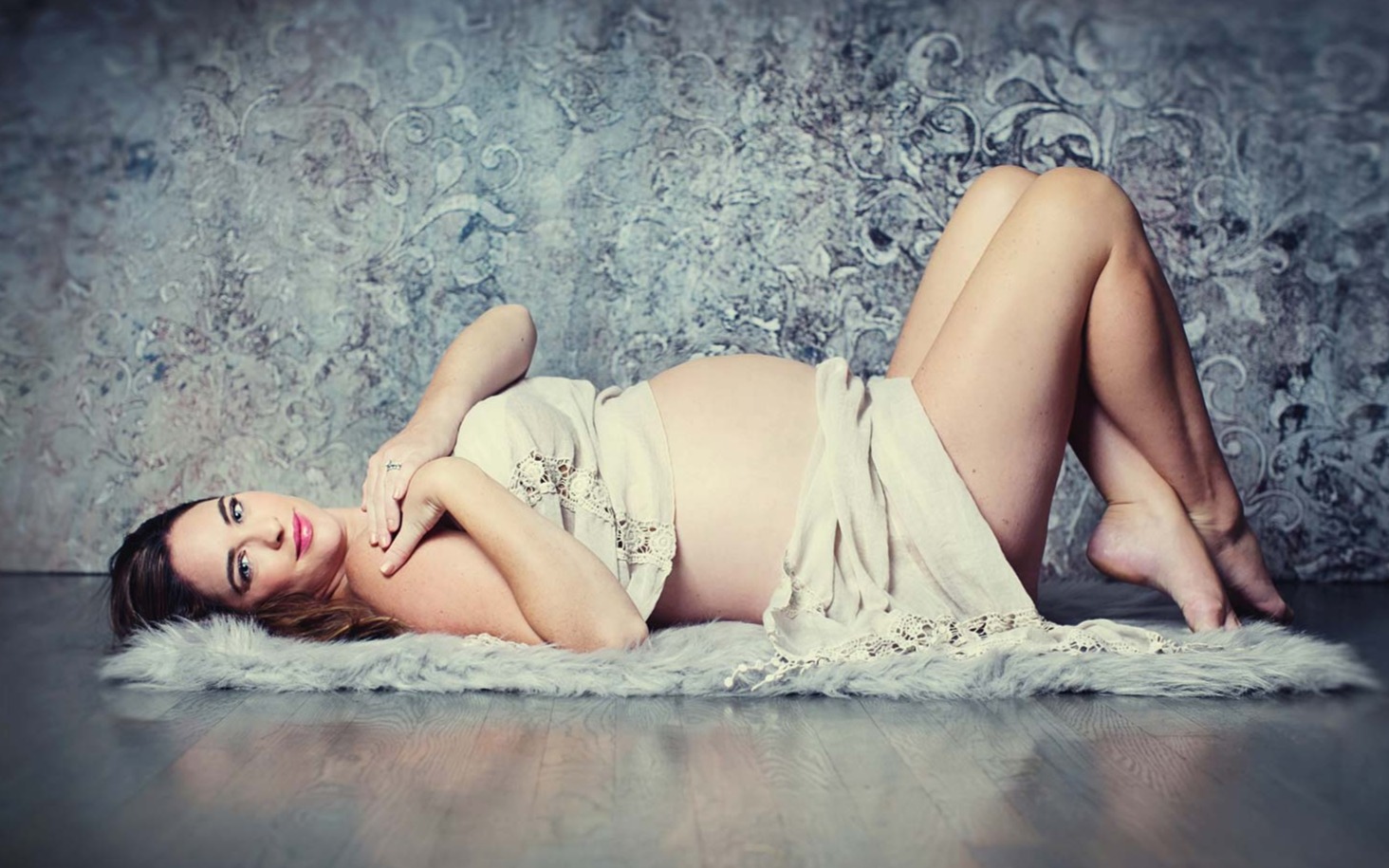 I thought of my own life and what moments stood out the most. The birth of my children was the first thing that came into my mind. I remember leading up to my wedding day I thought that would be the single biggest moment in my life, but since having children my wedding day seemed insignificant. There's definitely no bigger moment in your life than the moment you bring a child into the world! I had been photographing weddings long enough that some of my clients were returning for baby pictures and I knew this was my way out of weddings!
Fast forward years later, I can sit here and honestly tell you it was the best decision I ever made! It gave me my sanity back, it allowed me to be there for my children while my husband was gone. Because clients' were on maternity leave they could work around my schedule (or should I say my kids schedule). It provided the amount of income I wanted to bring into my family because it was a big enough moment in their lives that they were willing to invest in great quality portraits.
Niching down to maternity and newborn photography allowed me to still be involved in the biggest moments of my clients' lives – I loved giving them their beginning forever! But what I didn't realize is that letting go of everything else would actually set me up to have a profitable long-term portrait studio.
Let me explain what I mean.
I decided to revamp my website and only show maternity and newborn portraits on my homepage. I knew I had to set myself up as the maternity and newborn expert in my area so I started writing blog posts, networking with local businesses that my target audience would frequent, and used social media as a means to spread the word about my new niche. I spent all my time and advertising dollars on just maternity and newborn photography even though I offered a first-year package and still captured family portraits.
As my studio became busier with newborns, my clients loved the experience and the way I handled their baby. During the session, I would share my own experience with my younger son's first year. The changes he went through during that year are still, to this day, the biggest changes I've ever seen a child go through. Comparing his newborn portraits to his first birthday portraits, you would never know it's the same child!
I explained how important documenting their baby's first year is because similar to their wedding, you only have one opportunity to document each first. 90% of my clients opted into my first-year package without me even having to spend a dime on advertising. My first-year package gave us both a piece of mind: me knowing I can count on having revenue for a full year and them knowing they'll have their firsts forever.
I provide each client with products and incentives that influenced them to purchase what I wanted them to every time while giving them finished art pieces they were excited for. I even threw in complementary family portraits during the child's second year and third year, depending on how much they spent at each milestone in the first year package.
By the time I photographed a child's first year, I had become their family photographer – they were loyal clients and friends! They used me and only me for all of their photography needs. Even though I didn't advertise anywhere on my website or social media that I photographed business headshots, events, etc., my clients came to me for those needs. It was an additional revenue stream from clients I knew were my target audience and willing to pay for the services. Better yet, I didn't have to pay a single penny on advertising or spend a single minute on marketing. They were proud to have me as their family photographer and knew I would deliver every time!
Now you can see why the riches are in the niches! The riches will be different for everyone. For some, it will mean time with their family; others it will mean the income they bring in. For me, it was both! But simply niching down is not enough, you need to treat your photography as a true business. You need to have a pricing structure that has no cap, you need to design incentives that will influence your clients to purchase exactly where you want every time, and above all, you need to serve your clients and deliver an experience they can't find anywhere else!